Irrational Pricing

Wins!




with Sonia Friedrich




Transform your pricing forever
AUD 1199
I have global experts in Applied Behavioural Scientists to work with you on your International, or National brand or challenge



If required, I will commission leading and award winning experts from around the globe to assist in solving your business and behaviour change challenges. Through the Diversifi network, you have immediate access to 16 trusted companies, with more than 200 Independent Applied Behavioural Science practitioners around the world. You only pay for who and what you need, when you need them.
Ask me now.
Keynote Speaking
You can trust
Sonia to open your event, and amaze and inspire your audience.
"Amazing"
"Enlightening"
"Inspiring"
Audience Responses
"Sonia was the keynote speaker at our Paint & Panel L!VE Success Summit in 2021 and she knocked the socks off everyone in the room. She took the time to research this complex industry and made her presentation so relevant that every other speaker referenced her throughout the afternoon. Not only did she explain how the brain made purchasing decisions giving the audience some powerful sales tools, but she also delivered valuable insights into how to motivate staff and engage teams to improve any business, and how to reduce friction points both internally and at a customer-facing level. We have had so much positive feedback about her session from delegates. If you want a thought-provoking, engaging speaker who can give your audience valuable take-aways to improve their business or motivate their team then book her now."
​
Sam Street. Editor Paint and Panel, Yaffa Publishing Success Summit
"Sonia blew our minds with her insights into how the brain works and how to capture and engage our customers and shift their perceptions and behaviours using simple and effective frameworks and techniques… We found incredible value out of our session and we only wished we had more time to get more of her wisdom into our business!"
​
Johann Kim, EO CEO Retreat
​
​
​
​
"The delegate engagement was tremendous and truly got everyone chatting about what could be done at store level…
Beyond conference, our group has gone on to utilise the skills taught by Sonia and experimenting on so many different levels, and sharing the results with other retailers, so the learning continues. I must confess to having never seen such follow through from a conference event before.
Sonia is such a confident presenter and knows the subject matter inside out. She engaged the audience while she spoke, had bright and captivating presentations, and truly had the audience participating with enthusiasm. I would highly recommend her for any conference or training day without hesitation"
​
Karen Justice, CEO Just for Pets National Conference
​
​
​
​
​
​
​
Book Sonia to speak in 2022 / 2023
Strategic Consulting:
Proven business and behaviour change outcomes

"You are a Revenue Rockstar"
​
Maria Collyer. Founder, Entrepreneur of the Year, Naked Juice Bar (Sweden)
​
How You can Win in Business
​
Your Employees + Data + BeSci
=
Game changing, empowered decision making

Proven and measured outcomes

True cultural change
​
Your leading advance in business applies behavioural science insights and practical interventions across problem solving.
​
We leverage 600+ heuristics and biases, to understand and solve your human challenges, and can teach you how. Using Friction Sprints, we eliminate cognitive friction from your business and customer experience, and move them to fluency and flow, which results in engaged customers, employees and increases ROI. Adding the power of data to drive decision making through BeSci live experiments, we aim to statistically prove outcomes, before you invest your resources heavily. That's why we have a team of statisticians and data analysts to help discover your 'insight gold' and upskill your team to become 'data savvy'. When you see employees move from fear of data - to empowered used of data, it is game changing and true cultural shift. This is true empowerment. Their confidence builds as does their role in business. The solutions are now evidence based rather than guess work.
Behavioural Science changes bottom line results, and careers.
​
​
We aim to solve any business challenge involving humans and directly impact your bottom line (and measure it)
​
Most Popular Projects Include:
​
Increasing Profitability with Pricing and Packages
​
Optimising Sales Teams and Call Centres
​
Friction Sprints (customer and internal focus). Advance by moving from Cognitive Friction, to Fluency and Flow
​
​
Optimising Customer Success Teams
​
Data Discoveries - We love your data and will find your GOLDEN INSIGHTS and GOLD in your data
B.E. Strategic Consulting
How Sonia and her team can help you today



Commission Sonia and her team of Consulting Statisticians, Data Analysts and Applied Behavioural Scientists to help make you money, save you money and solve a behaviour change challenge today
​
OR
​
For your Global or overseas projects, contact Sonia to discuss your needs
Inspire your audience with powerful yet practical insights that are game changing for business and performance. Contact Sonia to speak at your next conference, industry event or internal meeting
For yourself or your Executive upskill. Whatever you are not happy with in business or in life, Sonia can help you see clearly to change and reach your highest performance levels and use BeSci proven techniques to reach your goals
Yes, I'd like to contact Sonia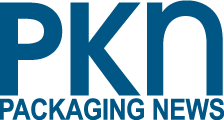 Clients are innovators OR
business in
crisis


From Fortune 500 Companies to StartUps



"Best Research we have seen in the building, ever"
Fortune 500 Pharmaceutical Company
​
​
"My hour with Sonia was the best investment of my year."
​
Nat Daley. Hardline Wealth. ​
#1Australian Financial Planner of the Year 2021
​
​
Sonia Friedrich
P.O.Box 758
Byron Bay, NSW
Australia